OK. The first thing you are probably picking out is that 'Infanthood' isn't a real word. It would be the first thing that I would of noticed as well. But it's a fun word and it fit for this blog topic. I define infanthood as basically the time until they leave the home. Well, maybe not that dramatic, but for some that seems like a reality! But for the sake of this blog, let's define it as pretty much until a high functioning toddler. Then it's a whole other blog topic. So let's move on from that.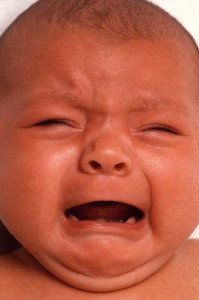 With a show of hands, how many  can say that infanthood was one of the more stressful times of your parenting career? You probably, like most, had child development books, baby books, baby rearing books, you name it, stacked up to the ceiling. You may of read most, you may of read none. Baby showers were a whole other story. You got gifts you never even knew existed! Contraptions that suck, blow, squeeze, push, rock, shake, and some that looked like they may of been a missing piece of the Tardis. (If you get that reference, NERDS, UNITE!) Any ways, serious baby stuff may of come your way. And if you were like me, you probably smiled cordially and your inner monologue was desperately wondering why you didn't know you needed that and you were definitely going to have to research what in the junk it even was when you got home. 
Showers were only the beginning. Then came all the pediatric appointments. Is your baby exactly 50% on growth chart. Ugh, don't even get me started on growth charts. How many times does s/he poop, pee, burp, wave, clap, smile, dance, speak German, hair length? Oops, sorry. I got carried away again. Was s/he on track with every other baby in the United States. Was s/he reading by 9 months. Because if not, s/he was definitely off track.
Even after 4 kids, I honestly still get overwhelmed at all the things my baby 'should' be doing.
But one resounding thing has become quite clear when it comes to raising my babies.
CHILL OUT!!!!
That's right. You heard it. Relax. Take a deep breath.  And here are some tips on how to chill out and enjoy infanthood.
Number One: Throw all baby books out the window. ALL OF THEM. Your baby is an individual. Just like you. And just like you, you are not a lemming. Or at least I hope your not. You baby is going to act different than all other babies. In fact, your baby is probably going to act different from all your other kids, if you have more than one. Now, hear me say. If your child is not eating, pooping, peeing and is non-responsive, then most definitely seek guidance. That is not normal. A mother/father knows when there is something wrong. I'm am referencing more on the line of a perfect eating/sleeping/pooping schedule. Or hitting all the milestones at the exact right time.
Number Two: SCHEDULES ARE THE WORST THING EVER FOR A BABY!!!!!!!! EVER!!!!!! Did I make myself clear enough for that? EVER!!!!!! Ok, as you can tell I am a little passionate about not putting babies on schedule. Just think about it for a moment. When your child was in the womb, they were warm, fed continuously, they never knew hunger. It was loud. Mommy's tummy grumbling, heart beating, blood pumping. It was not a silent environment. They were constantly held. Constantly. So why do we get so hell bent on putting our babies on schedule? It is for nothing more than our, the parents, convenience. Schedules are in no way beneficial to a baby. Not at all. Now, as they get older, schedules are very important. Routine is important. But for those first months, your baby is just trying to decide if this world is a safe environment. Show them that it is.
Number Three: You cannot spoil an infant. Infants are not inherently manipulative like we adults are. They know needs. They know hunger, fear, cold, pain. And when they cry, it is so they can be granted relief from those feelings. When you pick your child up and comfort them, you are doing just that. Offering comfort. I can almost guarantee every time I went to pick up, frustratingly, a crying baby only to find something wrong. A blown out diaper, a leg that got pinned under them, a toothache, a hungry baby. There is always a reason your baby is crying and it is our job as parents to find out why.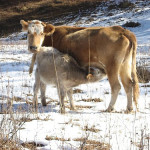 Number Four: Spend more time feeding your baby. Especially breast feeding. I know this is going to be a touchy one for many, but listen up. I have heard it time and time and time again that you stopped breastfeeding because enough milk wasn't being produced. You know this because your baby isn't gaining weight properly. Well, lets tackle the first part of this. Research has shown time and time again that less than 2-3% of women truly don't produce enough breastmilk. 98% of the time it is because you are not feeding your baby enough. 10 minutes on the breast is not enough. I seriously fed my first, Anna, 45minutes per breast. What does that add up to? Often I would sit and feed for up to 1 1/2 hours at a time. Now, this was not all the time, but definitely some of the time. I cannot tell you how many women I have seen feed for 5 minutes, baby starts to drift, they take them off the breast, baby starts crying, they put a pacifier in their mouth. Well, no wonder baby is not gaining weight! Slow down, take the time to let baby nurse. Yes, they may drift on and off to sleep. But the breast is probably their absolutely favorite place! If formula feeding, my advice is small amounts often. Baby's tummy is approximately the size of their fist. Little! When we try to cram 4 oz into such a small space, baby's tummy gets upset, they vomit, you get upset, it's stressful. Try smaller amounts as needed. 1-2 oz. at a time. If they get upset after a feeding. Stop, burp them, love on them and re-evaluate. If they are still fussy, try another one oz. We tend to think we are going to cram them full of food so they will be happy and content, but all it does is give them reflux and an upset tummy! Slow down.
Number Five: Chill out. That's right. Relax. When your tense, you hold a baby tense, your moves are jerky, you shake. All this transfers to your baby. Your baby needs a steady, strong (but gentle) hand. When you are relaxed, your baby is relaxed. I used to ride horses a lot. I did shows and trained. One thing that I was taught and learned through experience was to relax when working with horses. When you get all worked up, your horses can tell. They get all worked up. Then it becomes a battle. And battles suck. Nobody really comes out a victor and everyone leaves irritated or hurt. Same goes for your baby. Nobody really wins when you get irritated with them. You just both may end up crying in the end.
Now, obviously a book could be written on this! Hmmmm........ But these are just some of tips on how to chill out and enjoy infanthood. Just remember. A relaxed, informed (but not over informed) parent can lead to a pleasant and fun time to be had by all when raising your baby.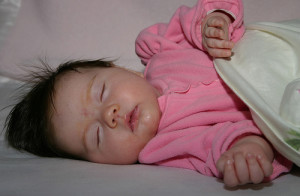 Also remember that you and your baby are an individual and don't try to conform either one of you to what society says you have to be!