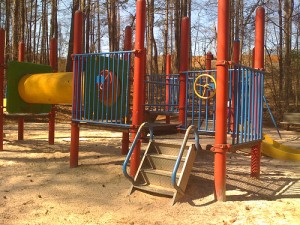 It happens. You're busy minding your own business, typically with laundry folding or dish washing. You hear the feet come running up behind you. Jaws theme music plays softly in your head. You hope it's almost anything else. And then,
 'Mom, will you come play with me?!'
Typical answer to this question? For me, it's generally 'not right now, mommy's busy.' That's usually enough to suffice at least for a short time. If I'm feeling especially generous, I may even offer to get down the crayons or let them crawl up on my bed to watch t.v. Do I sound like an awful person yet? I'm guessing not, because if I am like most every single mom in America, you can relate.
S
o why do we have such a hard time playing with our kids? It's a simple enough request. For me, it takes time. 
Time. Time. Time.
I hate that word. There is never enough time, but yet when I play with the kids, it seems like time stands still. I have so much to do! Don't they realize that?! That's why I had more than one kid so that they can play with each other and not drag me into it! I kid. But seriously, why is this so hard?!
This weekend was a revelation for me. My husband took a much needed mental health day from work on Friday and as we all sat in our backyard, watching the kids play (and listening to them begging us to play with them) I did the unthinkable. I played with them. I did! I jumped on the trampoline with them. Admittedly, I was terrified that the trampoline was going to rip or that I might vomit from exertion. Did I mention I'm kind of out of shape? But I jumped. We giggled, I got stepped on, kids flew, I did a few hurkeys and pikes that I'm sure looked like a perfect 0, but the kids were impressed. Best of all,
I had fun.
It was short, I only played for like 15 minutes. But an amazing thing happened, without sounding like a horrible person, they honestly did not ask me to play for the rest of the day. Seriously. Today, we played some soccer while over at my mom's house. It was fun. Again, it was only for a few minutes and the kids were done. They were happy, thought mommy was really cool because I did a few tricks from back in my peewee soccer days, ie, ran while kicking the ball at the same time, and then they were happy to be on there way playing with the dogs.
So why is play so hard?
As a mom, it is so easy to get busy with life. I think because I feed them, bathe, clothe, teach, love, then surely I don't have to take more time to play. WRONG! Play is a love language of a child. Play=Love. PERIOD. Don't feel like/can't get outside to play, sit on the floor and play cars, dolls, draw, tickle. My son and I played ninja while I breastfed this morning. It's amazingly simple when you just start.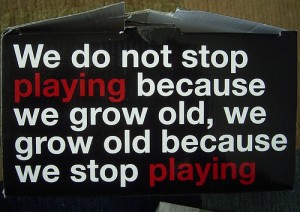 I know it is so cliche to hear, but our kids grow up before our eyes. It's true. I do not want to be caught ever thinking I did not take the time to play with my kids. So stop, there will always be dirty dishes, clothes, mopping, ALWAYS. There will not always be babies that actually want to play with momma!
~Corrie