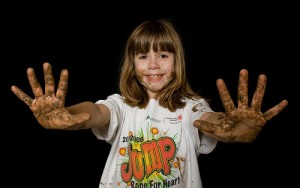 When my husband was a young child one of his favorite things to do was play in mud. What kids doesn't love that!? Not too many. Well, his mom had asked him to please not play in the mud because it was getting his clothes dirty. So, what does Trey do? At the age of 6, he takes off all his clothes, places them in a neat little pile, folded to the best of his ability, and went mud diving butt naked. His mom found the whole incident highly amusing and still tells the story to this day.
So, what did Trey do wrong? Should he of been punished for his actions? A spanking, even? I say none of the above. In fact, he very ingeniously did exactly what his mom said. Remember, she said no playing in the mud because it would get your clothes dirty. Trey avoided just that. Not only did he keep his clothes clean, but he was able to enjoy the mud as well.
I feel that we as parents are so quick to discipline our children, we forget to check and see if  we ever really taught them otherwise
Take the ever famous baseball through a window. What is the most often screamed phrase when an incident such as that occurs?
"YOU SHOULD OF KNOWN BETTER!!!!!"
Well, why should they of known better? Have you ever taught your child that it might be dangerous to play ball so close to the house because you might shatter a window? I can hear you now, 'no really, they're smart, they really should of known better!!!'. Again, we assume, but until we fully discuss, maybe they don't know better.
One of our favorite phrases we use in our house in 'why do you think...'. Example being, just the other day I caught my 6 year old, 4 year old, and their 7 year old friend throwing rocks at the house. My first instinct was to burst out the door yelling at the kids 'WHAT ARE YOU THINKING?!?!'. Well, they probably were not thinking. Instead, I calmly walked outside and asked them to please stop throwing rocks at the house. My daughter, ever the negotiator and inquisitive one asked why. My response was why do you think? She sat there for a moment and then came to the conclusion that it was because they could accidentally break the window. Yes, that's right! So, not only does she now know not to throw rocks at the house, which apparently they were trying to hit the roof to get a toy that had been accidentally lodged up their, but she also knows why not to throw rocks at the house.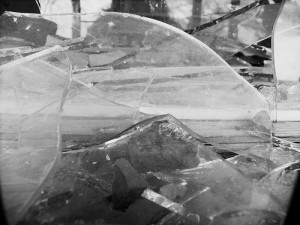 Kids truly desire logic. I feel like the common parent answer of 'because I said so' is an awful reason. Not only does it make you sound like a turd parent, but it also offers no logic to why not.
So I leave you with this challenge. Instead of punishing your child when they do wrong, why not stop and explain to them what they did that is not ok and why it is a bad idea. Give your child a chance not only to learn, but to think. Step out of the mode of disciplinarian and into the mode of teacher. Not only will your child learn, but they will also gain respect towards you and eventually will begin to think things through for themselves.