I hate whining. Like hate with a capital 'I'm going to rip my hair out if I hear you whine again.' I literally turn into the Incredible Hulktress and rip off my apron when I hear a kid whining from another room. I also kind of feel like the girl from 'The Exorcist' where my head kind of spins around and I get crazy eyes. I hate whining. However, with 4 kids it's just inevitable. Someone is bound to get their toy taken away by another. It happens.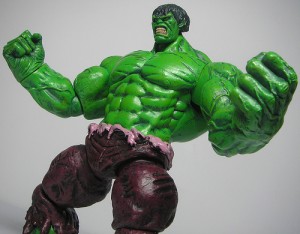 So, what do I yell from another room when I hear my kids whine, fight, argue, etc...?
"DO YOU WANT A SPANKING...?!?!" 
I mean we seriously say some stupid stuff as parents. What am I expecting to happen? One of the kids running up to me, 'yes, mother. Oh please oh please spank me. And once you do, I will infinitely learn my lesson and never do --fill in blank-- again!' Right.
As a parent, I have found that for some unexplained reason I think that spanking will solve all of my kids discipline problems. When I step back and take a look at this line of reasoning, I realize how very narrow thinking it is. It's almost like saying every time my car makes a funny noise, I go get the brakes fixed.
If it wasn't for my husband, I would probably still be the parent that spanked for any little indiscretion. He is, without a doubt, the much more patient and level headed of the two of us. He is the one that has taught me that spanking does not solve all problems. In fact, we now very very rarely spank in our house. We save that punishment solely for blatant acts of disobedience. As in please don't do x, y, z and then the kid looks at me with malice in their eyes and does it anyways. That gets a spanking.
So, how do we discipline our kids when we lay the paddle down?
Not to stray too far from this question, but my first piece of advice would be to try to catch your kid doing it right a lot more often than them doing it wrong. Believe me, if your kids can get a lot more attention by doing behaviors that we approve of, we will find that those are the behaviors that we see more of. However, I am very well aware that kids just sometimes do really stupid things that need to be addressed. So, to answer the previous question, it depends wholly on the kid!
Our son Grant is a lover. That dude is going to be a lady killer when he gets older. He is sensitive, loving, compassionate and just a beautiful boy. However, he is also my whiner. He whines at EVERYTHING. Argh! If his toy gets taken away: whine. If he trips and falls: whine. If he doesn't get to pick the nighttime book: whine. Yeah, whine. Good gravy train it stretches my nerves. So what happens if I threaten to punish him? He whines. Well, that didn't work. Now what? With Grant, he needs love. Even though I want to just, you know, just, ahhhhhhhhhhh when he whines, I don't. I stop myself first, then call him into the room. I then calmly ask him to please sit down. He then will sit in time out for a few minutes. I then ask him why I had him come sit down? He then, 9 out of 10 times, will tell me it was because he was whining. I then ask him what he could of done instead of whine and we go over all the other paths he could of taken. He then goes on his merry little way.
So does this mean that because I have implemented this type of punishment for Grant when he whines that he never does it again? Of course not. However, I have caught him on several occasions winding up to whine, catch himself, and then continue doing whatever it was he was doing. I am, in essence, teaching him how to control his emotions by not only controlling my own, but showing him that there are other ways to get what he wants.
That last sentence is the key to all of this. I truly believe spanking is the most rudiment form of punishment that is out there. It is what we often fall back to when we are angry, frustrated and just want to show our kid who is boss!
I am not against spanking, but I am against using it in anger, frustration or in a show of dominance with our children. 
I am most assuredly not saying that when our kids need discipline we should just all hold hands and sing Kumbaya and skip through the tulips. All kids need correction. What I do encourage is that the punishment fit the crime, so to say, and find what works for your kid.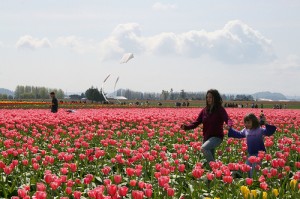 And if your anything like me, when whining strikes don't reach for the nearest blunt force spanking object, but instead take a deep breath, and then teach your child what action you would like to see from them other then the one that causes the demons to speak from your mouth. I am pretty sure I have scared my kids at least a time or two. Remember, your kids are watching you always. If you throw an adult fit about an action that they are doing, they will throw a kid size fit. Be in control and think wisely.