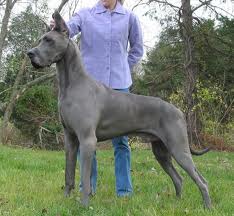 I used to own a show dog. His name was Samson. He was a blue Great Dane and positively stunning. I took him to a few shows. The morning of I would get up early, bathe him, make sure his nails looked perfect, blow out his coat, take a marker and black out any stray white hairs he had.
For those who have any experience with showing any sort of animal, they probably know exactly what I am talking about. And I was fortunate! Those poor Chow Chow's, Cocker Spaniels, any long haired breed. Their fate was so much worse than Samson's. I can't even imagine how long the handlers spent getting their pooches ready. No thank you!
Several years ago, I remember flipping through the tv and finding a show called 'Toddler and Tiaras'. I can hear several of you squeal as I mention this show. I know there are many out there who love this show. Probably even some who participate in the activity. I know it's popular. The first time, and only, that I watched it, my jaw dropped. It was a flipping dog show with children as the performers. I watched their parents floof and primp, white out and add to, color, pluck, darken, lighten. You name it. The children barely resembled their former selves once they were done. I heard whimpering from the children, much like the dogs that were plucked and titivated. And the mom's were just as biting and forceful as those of the canine handlers.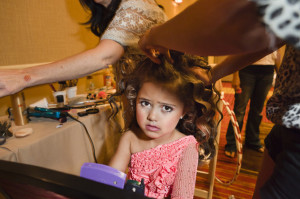 That really got me thinking. We as parents often don't treat our children as humans. We treat them as accessories. And sometimes, even worse in my opinion, we treat them as young versions of ourselves. We want them to do all that we did, play all the same sports, compete in the same activities, make the same grades, girl scouts, boy scouts, cub scouts, you get the idea. As accessory children, we buy them all the things that maybe we never had as a child and require them to wear it. Whatever popular jean at the time, bows and flowers as big as a watermelon, ear piercing at birth, fake tattoos, hair dying, jewelry, make up. I am NOT saying all these things are bad. However, what I am saying is all these things are not for every child. 
So let's start with the accessory child. This is the one that is always wearing expensive clothing, perfect hair, perfect shoes, never dirty.  We become prideful about our children's perfect appearance and look down on those whose kids look less than perfect. We spend entirely too much on clothes when it is very possible they will only wear it once. We've turned our children into the standard poodle of the dog world.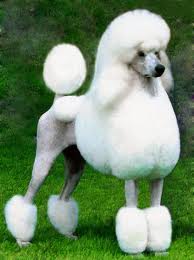 The performance child is the one whose a part of way too many activities. They participate in football, basketball, track, honor roll, volunteer, etc... When they are younger, their parents have them a part of every intramural sport available in town. Softball, soccer, tennis. They are in band, quite possibly playing the same instrument you did as a child. Not only can this be exhausting and frustrating for the child, it can be debilitating to a marriage. All those activities can become so time consuming that you never actually spend time together as a family. 
So does this mean I am suggesting that parents allow their children to run in the mud at all times and be a dead beat in school Absolutely not!
Is having an accessory child always bad? Of course not. I think it's very important to teach our children good hygiene, brushing of the hair and teeth, clean clothes, etc... However, I feel if we are not careful, we use our children to make us as parents look/feel better. Performance kids are not always doomed to misery, but when overworked and under appreciated, it is bound to end badly.
Here is where we go wrong as parents. We forget our children have opinions.
They are little humans, not mini me's. They have likes, dislikes. They enjoy some sports more than others. They may prefer the flute where as you played the xylophone. They may like ballet, while you are pushing track. 
I do not believe it is wrong to encourage our children to play in a sport and learn a musical instrument. But why can't we make this their decision, not ours? 
I remember the day I stopped forcing Anna, our eldest, to let me braid her hair. She had long beautiful blonde hair that I loved to braid. I would do crown braids, fishtail, all kinds of fun braids. But she hated it! She cried, moaned, complained. I would tell her to hush and assure her it was going to be so worth it when I was done. Do I really think my 4 year old cared how her hair was braided? It seems pretty absurd now. Now for special occasions, church, a wedding, etc... maybe this is appropriate. But instead of forcing her to let me braid her hair, I told her she could do whatever she wanted as long as she kept it brushed. She asked if we could cut it off. And we did. Right below her ears. It sucked. Now, her hair is below her shoulders and she even comes to me sometimes asking for braids. It's rare, but it happens.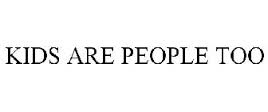 So what can we take from all of this? Remember, I am not telling you you should never take care of your children, dress them nice, fix their hair, etc... I am not telling you you should not ask your child play a sport or a musical instrument. What I am suggesting is that you ask them what they would like to wear. Ask them what instrument they would like to play. Much like you would fight and rebuttal someone forcing you to do something you don't like/want to, your children are no different. Your children should not be your show dog, they should be a little person that you care for and love.
You should not be concerned about what other parents are thinking of your child, but your child's mental and emotional health. That you are patient and kind to them. That you value, not control. You will not only have a child that will be happier, but one that will appreciate and respect you more as a parent.